It's safe to say that Netflix knows a thing or two about dropping a documentary series. No matter your preferred style of genre, you're bound to find something that suits your style and will leave you binge-watching your television.
Ranging in their vast range of documentaries, it hasn't become unnoticed that some of the best Netflix Original documentaries are the most underrated ones. Whilst we love watching popular shows like Stranger Things, Sex Educated, You, etc, sometimes it's nice to enjoy a Netflix Original that doesn't come with high expectations even before you've pressed play.
So you don't have to, we've chosen five of the most underrated Netflix Originals documentaries that need your appreciation. Grab some popcorn, because we've chosen well.
The Keepers
Originally airing in 2017, The Keepers delves into the unsolved murder of Sister Cathy Cesnik. It focuses on a nun in the 1960s who so profoundly affected the lives of her students who have dedicated their lives to her case. Abbie Shaub and Gemma Hoskins have spent the last fifty years trying to solve the crime, and director Ryan White follows them in their attempts to shed light on the events surrounding her death. What starts as a seemingly straightforward true crime documentary, evolves into a critical look into sexual assault allegations made against Fathers Joseph Maskell and E. Neil Magnus. It becomes clear that Cathy Cesnik was intent on seeking justice for the girls who were molested at Archbishop Keough High School and the documentary suggests that the Catholic church killed her to cover up the abuse.
The women featured in the docuseries are incredibly compelling. Their stories and characters are portrayed in a sympathetic but powerful way, making it impossible not to get swept along with the story. You will need to pour yourself several cups of tea to get through this one. Although it can be a tough watch, it's an incredible story.
What Happened, Miss Simone?
Nina Simone's music has spread worldwide, you'd be hard-pressed to find someone who hasn't heard one of her songs. However, documentarian Liz Garbus shows a different side to Miss Simone, delving into her life from the perspective of those around her and exploring her polarising character. From her childhood as a piano prodigy who dreamed of playing Bach at Carnegie Hall to her illustrious career as a singer, and finally her passion for civil rights and activism. Her life was much more complicated and full than previously realised and the documentary explores the tragedy in it. From the outside, Nina Simone seemed untouchable but in reality, she was fighting off an abusive husband and the pressures she faced as a singer and mother. Not only that but her dedication to civil rights saw her career thwarted by record labels and her income cut off.
The documentary is classically told, through the archive of Simone and talking-head interviews with those closest to her. Her daughter, band members and friends explain the decline in her mental health, leading to her self-imposed exile from the US. The documentary keeps you gripped from the start and sheds much-needed light on Simone's story.
My Octopus Teacher
You may think you'd never find yourself crying over a sea creature but you would be wrong. My Octopus Teacher will leave you sobbing at the beauty of the ocean and the lives of its inhabitants. South-African filmmaker Craig Foster swam every day for a year in a bid to reconnect with nature and inadvertently became friends with an octopus. The documentary not only covers the octopus and her incredible anatomy but also the extreme intelligence that causes Foster to become so attached.
The year in her life is beautiful and tragic with the highs, lows and complexity of the ocean. By the end of the documentary, you're looking at the octopus as if she were human and the connection between her and Foster is unforgettable.
This is a documentary for a rainy Sunday afternoon, gently paced but utterly compelling.
Wild Wild Country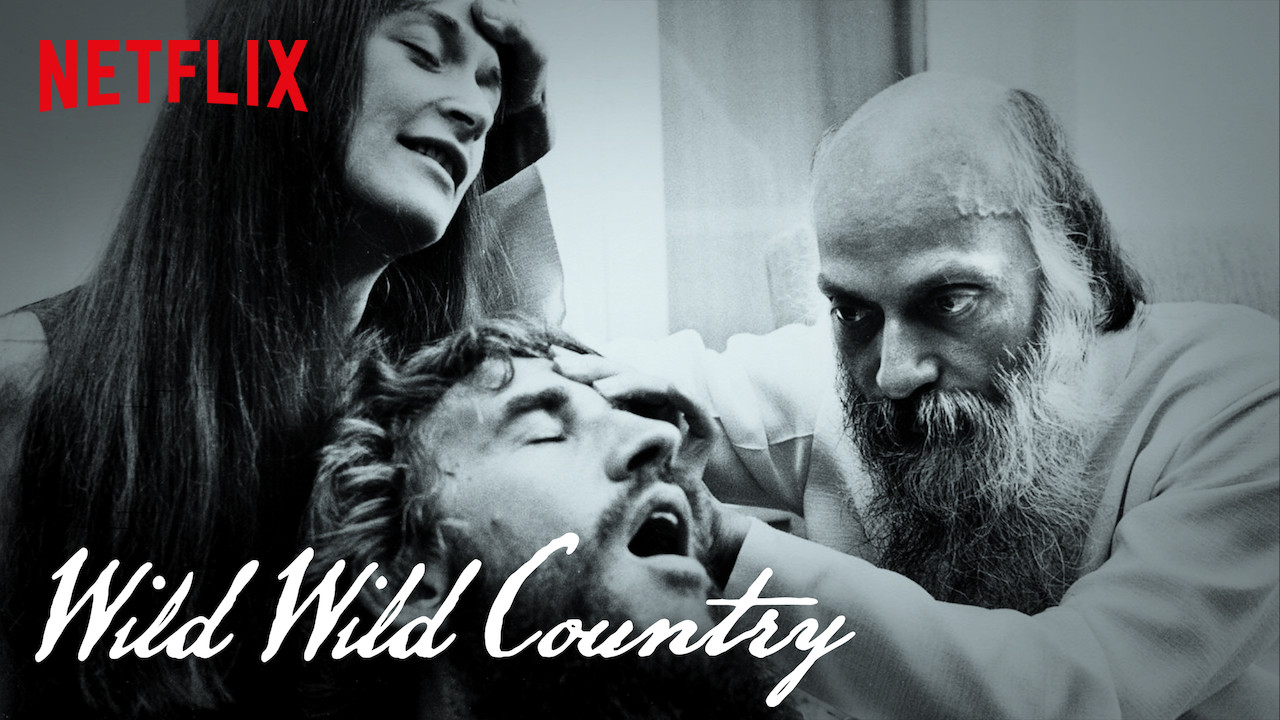 Wild Wild Country is a rollercoaster from start to finish. The show follows the invasion of the Rajneeshpurum "community" into Antelope, Oregon. Led by the charismatic Bhagwan Shree Rajneesh (or Osho), what began as an anti-establishment and enlightenment group, evolves into a cult that permeates a furious American town.
Documentary makers Maclain and Chapman Way transport the audience to the cults' roots in India in the late sixties, showing the packed stadiums where Osho would speak and where he cultivated his following. However, he decided that the USA was where the group should take their teachings and in 1981 a town of 50 people found a sea of Rajneeshees descending.
From then, it only gets wilder, as the group start bedding down in their new town. From building their own infrastructure to attempting to infiltrate local elections, the story gets more and more compelling as the episodes go by, all the while an FBI case gains speed. It's perfect binge-watching as you race through to try and find out what happens to the cult.
Fyre: The Greatest Party That Never Happened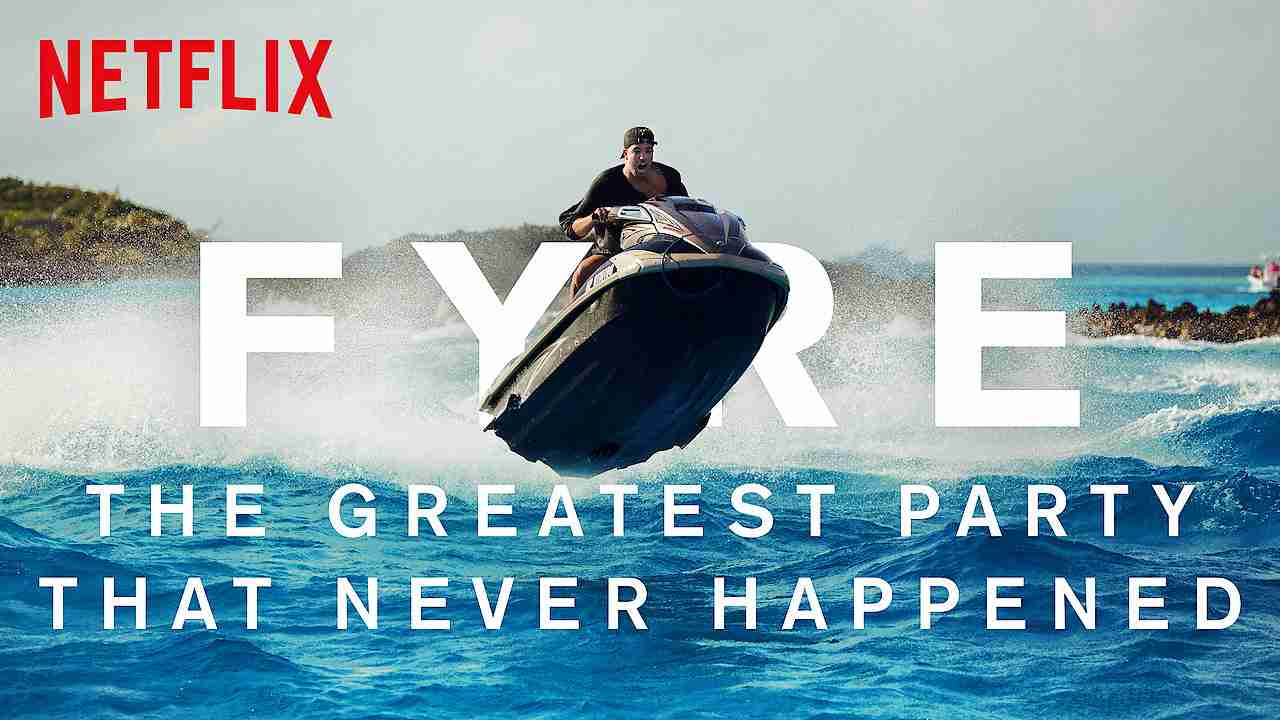 There's nothing better than laughing at people with more money than sense and this documentary lures you in with a surface story of rich idiots, only to slam dunk you with the true outcomes of the world's most disastrous festival.
The web of lies that Billy McFarland (the organiser of Fyre) wove leaves you open-mouthed, with your head in your hands. The deceit runs far and wide in the pursuit of creating the greatest event in history.
We all laughed when we saw the infamous tweet featuring the world's saddest cheese sandwich, billed as a gourmet meal, however, there was devastation to the local community behind the scenes. The documentary speaks to local business owners who found their livelihoods collapsing after the festival. Not only that but the countless employees who developed apps, found locations and booked musical acts were all left behind in the wake of the scandal. Hearing their testimony as the festival went down in flames is astounding.
Billy McFarland's greed and need for fame spiralled into a fiery mess that left everyone it touched scarred forever.